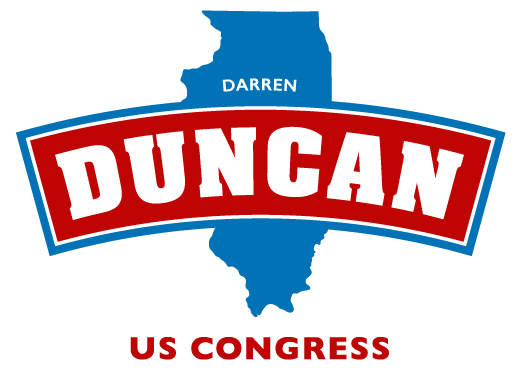 Darren Duncan is a seventh-generation farmer and father of four who is disgusted with politicians in Washington more concerned about getting rich off their office or winning an election than by serving the people they represent. 
Darren will fight for rural areas and small towns throughout central and southern Illinois to help make sure they're no longer forgotten by the DC elite. And that starts by helping President Trump pass a conservative agenda. 
Help us bring more common sense to Washington and elect Darren Duncan to Congress. 
Donated before using an account?
Login